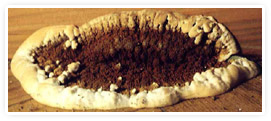 Serpula Lacyrmans Fungi
This is What Makes Wood Rot!
Homeowners see Wood Rot appear on Window Sills, Brick-molds, Sashes,Siding and Doors.
Wood rot is a serious problem.


The wood-decay fungus irreversibly destroys the
wood, so unless you take preventive measures, the fungus will do more damage every year.
We Do it Right, The First Time!

With the 4 Step Wood Rot Pro Guaranteed Solution:
1

Complete Removal of All Fungus Infected Wood !

2 Apply Fungicide (boron solution) to Eliminate Wood
Rot Spores.
3 Install Vinyl Sills & Brick molds (PVC), Hardi-Cement
Board Siding & Smart -Trim, So You'll Never Have to
Worry About Wood Rot Again!
4 Prime 100%, Caulk 100%, and Paint 100%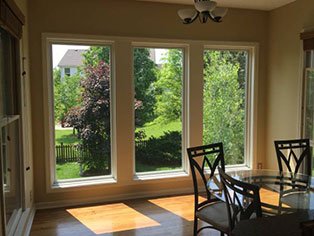 You Never Have to Worry About Woodrot Again, We Guarantee It With Our Wood Rot Pro Guarantee.